Home » About Y-Dress » How to Buy?
Shopping for clothes online, whether you buy them from a big box store or a custom clothier, can get you great style at bargain prices. Unfortunately it also comes with the worry that because you're buying a clothing item sight-unseen, it just won't fit and you've wasted your money. Here's how to make sure that never, ever happens.
I don't know too many people who love shopping for clothes. I don't mind it, but the ability to shop for clothes online makes it easy to improve your personal style and dress better, and take the stress and shame out of clothes buying. It's natural more and more people would want to do it. It does however come with the stress of possibly having to return whatever you buy because it doesn't fit. It's not like there's a dressing room for Amazon. Well, we can't eliminate you ever having to deal with returns or exchanges, but with a little planning and some smart shopping, we can make sure it's rare.
Get Some Accurate Measurements for Your Body, and Keep Them Up to Date
The first, and perhaps most important thing you can do before you really spend money buying clothes online is to get proper measurements of yourself. Once you have an idea of your size, beyond "large," "size 10," or "42 waist," you'll be able shop without fear. Remember, one company's size 10 is another company's size 8. Labels and designers purposefully use "vanity sizes" to confuse customers, and even though the whole point of sizes and inches is to give consumers standards, one company's 42 inch slacks will fit drastically differently than another's. The best way to fight back is to make sure you have your own measurements. Here's how.
Get a professional to take them for you. Obviously, the best way to get the most accurate measurements possible is to have someone else take them while you're standing normally. If you can, head to a clothing store (I know, the whole point here is to shop online and avoid clothing stores, but just this once) and have your measurements properly taken by someone who does it all the time and knows what they're doing. This is especially important for women and bra sizes—getting properly fitted for a bra is a difficult thing for everyone, and it's even harder if you're alone. Visit a lingerie or womenswear store and get a proper bra fitting so you have it in your back pocket. Alternatively, now would be a good time for you to find a tailor or seamstress in your community that can do adjustments and alterations for you. They'll usually be happy to take your measurements, and may even keep them on file so they don't have to re-take them every time you bring them something that needs work. Once you have them, you'll be ready to shop.
For women, you have a few more things to be concerned about. You'll want to measure your bust—the fullest part of your chest, and make note of that. If you want your bra size, we still think a professional bra fitting is best, but considering the teenager working the counter at your local Victoria's Secret may not exactly be a "professional," an online lingerie retailer that has a detailed, in-depth quiz you can take online to get a decent fit. You'll also want to measure your "natural waist," or the slimmest part of your torso, not necessarily your actual waist where your pants rest. Then go ahead and take your actual waist measurements. It's not often used in women's clothing, but it's good to have. Women's clothing usually use hip measurements more often—or the size around the fullest part of your body at the top of the leg, around and across your seat. You'll also want your inseam for slacks and pants. If you plan to wear collared shirts and blouses, take all of the same measurements mentioned above well, including neck size and sleeve length. Even if you don't encounter see much clothing that makes note of them, you'll be happy to have them—along with bust size, you'll be in good shape to buy a button-down that looks good. This article from Lauren Conrad and this guide from Frida Fashions both give you guides and charts to help out.
Choose the Right Retailers and Always Check the Sizing Charts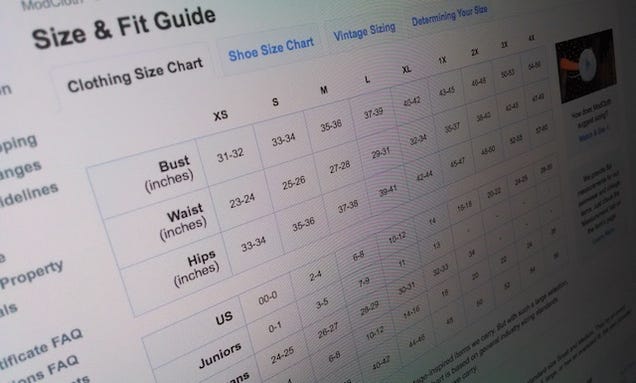 Speaking of size charts, once you have your measurements, size charts will be your best friend. You won't ever need to trust that a "large" is indeed "large enough" to fit you—you can just look at the sizing chart, find yourself on it, and go from there. If you've been shopping for clothes online for a while, you may already know this, but it's even more important when you're shopping online, especially from retailers that carry different labels, designers, and clothing manufacturers.
If you're shopping from a custom clothier where everything you buy is made or tailored to order, or from a clothing store that promises consistent measurements across all of their products, you'll only need to review the sizing chart once to get a feel for what will fit you and what won't. Companies promise that when you buy clothes from them, they'll fit according to the size charts publicly available on their websites before you buy. If getting the right fit is paramount, you'll want to make sure you patronize a shop that guarantees the fit of its items, and makes their sizing charts clear, plain, and public—and most importantly, applicable to everything they sell.
Similarly, online-only clothiers have size guarantees and promise to work with you to get a perfect fit on whatever you buy (with conditions, of course), but it's important to read the sizing charts before you buy so you don't have to go through the hassle in the first place. They all sell clothes from different designers and brands, so keep in mind that the size chart for one item may not apply to everything. Look for a site-wide chart, but even if you find one, check for sizing notes on the items you're thinking about buying. Look at customer reviews, too, if they're available. You don't want to clean out the closet one day and find a blouse you meant to send back because it was too small but never did—and now it's way too late to return it.
Major retailers like Amazon all sell clothing from a variety of labels, styles, and designers. That means it's even more important for you to make sure you check sizing charts for everything you consider buying. You likely won't find site-wide sizing charts here. It's especially important with a site like Amazon (at least with the others, if you have to go to a store to exchange something, you can). You don't want to be caught off guard when one pair of pants in your order fits perfectly and another is too loose because they're actually different cuts or styles.
Make Notes On Brands, Retailers, and Designers You've Bought Before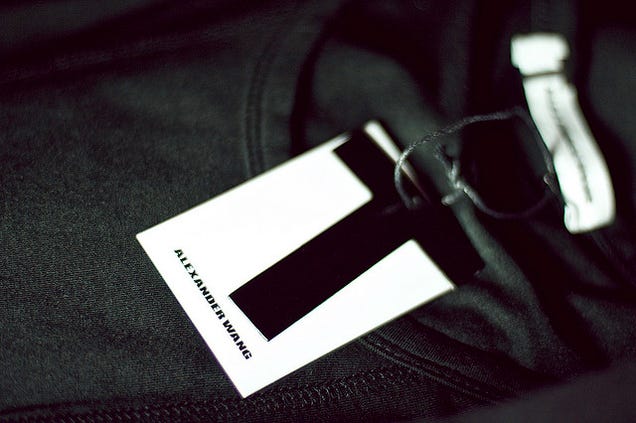 Part of the reason we listed a number of retailers is so you have plenty of purchase options to explore. Most are general clothiers. Keeping notes like this for clothes may sound silly, but it's really important. When you hit on a brand, a cut, or a style that really works for you, you'll be able to find it again easily. You'll also always know that a specific brand is cut a certain way and fits you well. Label sizes won't be as important anymore, and you'll know that even though the size chart says you should be a size 14, this company's size 12 fits you perfectly, while that company requires you to step up to a 16, for example. After a couple of purchases, you'll have a stable of brands, designers, and cuts that you know always work for you. When you choose to branch out, it won't be like taking a shot in the dark—you'll have an informed opinion and be able to make an educated guess as to what you'll get.
Go Custom with Made-to-Order Clothing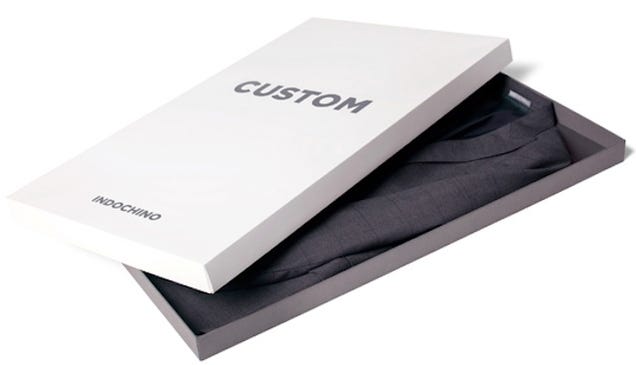 We mentioned a number of completely custom clothiers a bit earlier, and if you really want to make sure you get a perfect fit out of the box (and have the cash to spare), they're a great way to go. Most of the ones we discuss offer formalwear, dresses, suits, dress shirts, and slacks for sale. Since custom clothiers either make your clothes to order—or at least take forms off the rack and alter to fit you, it's important to give them as accurate measurements as possible.
Many use your measurements as a general guide. Then, when you get your clothes, they expect you to try them on, give them a whirl, and then send them back with specific alterations and tweaks you want them to make. Most other online retailers, both for men and women, usually expect the same. Don't be afraid to send completely custom clothes back if they're not perfect, and don't just settle for what you get out of the box. It's a lot of back-and-forth, but if you're committed to ordering online (and you don't mind a trip or two to the post office), it's a great way to get a perfect fit over the long haul.
Get a Tailor or Seamstress and Buy (Slightly) Large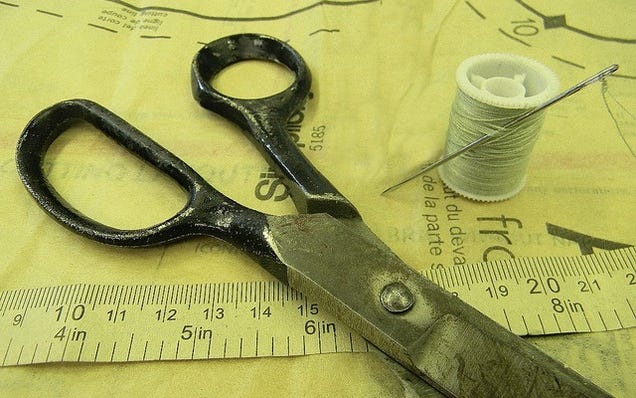 Once you have your measurements, find some retailers you can trust, and have a tailor in your back pocket to make alterations to anything you buy, you'll be able to make sure any piece of clothing you buy online will, at least eventually, fit you perfectly. We have a lot of great things to say about custom clothiers, but even they need you to be an educated customer first if you want the best possible look, fit, and match for your personal style. It's a great feeling to buy something, either custom or off the rack, and find it fits perfectly right out of the box. All it takes is a little prep and foresight to get there.